Cooling Tower Manufacturers
At Landover, we pride ourselves on delivering a comprehensive service that yields high quality and endurance. As a result, we work with the best cooling tower manufacturers to ensure unparalleled results.
Landover's Versatility
Our technicians are factory-trained to work with three of the most prominent cooling tower manufacturers. This allows us to deliver a service that is both seamless and versatile. Each technician has the knowledge and skill to work with the cooling tower manufacturer that best compliments your building's unique cooling requirements.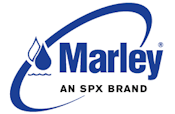 Marley Cooling Tower
Marley operates under SPX Cooling Technologies, a century old company. Marley Cooling Towers was first established as the Power Plant Equipment Company in 1922.
Products & Services
Marley offers a complete array of cooling towers including crossflow and counterflow, induced draft and forced draft, and factory assembled and field-erected units. In total, there are over 20 product options.
Benefits
Marley cooling tower parts are both flexible and engineered to last. As a member of the U.S. Green Building Council and participant in the LEED program, Marley cooling towers are built to be sustainable and conserve water resources. Even more, they are designed to minimize the amount of fuel required to run your system, cutting your costs.
Areas
Marley cooling tower service is headquartered in Bennettsville, South Carolina. Its products are available throughout the United States, as well as internationally.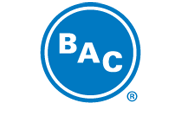 BAC Cooling Tower
Independently certified by the Cooling Technology Institute, Baltimore Aircoil Company (BAC Cooling Towers) has been in business for over seven decades. BAC's unique selection software and comparison tables assures the selection of the optimal unit for your cooling needs.
Products & Services
BAC offers the industry's widest array of evaporative heat rejection and thermal storage equipment. BAC produces 5 product lines of open circuit cooling towers and 3 product lines of closed circuit cooling towers to effectively accommodate your building's cooling needs.
Benefits of BAC Cooling Towers
BAC cooling tower service is uniquely customized to the needs of each space, including material and layout restrictions. Even more, all BAC cooling tower parts are designed to be energy efficient, saving it's clients' money.
Areas
With headquarters in Maryland, BAC is a global company. BAC operates out of its primary distribution center in Delaware. Additionally, it operates regional offices stocked with crucial replacement parts.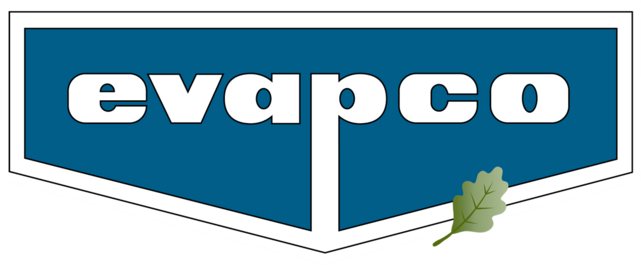 Evapco
Since its founding in 1976, Evapco Cooling Towers has emphasized R&D with the goal of delivering innovative heat transfer solutions. The company is employee owned.
Products & Services
Evapco's expansive product line encompasses an array of open and closed circuit cooling towers as well as evaporative condensers. This line of cooling towers includes both factory assembled and field-erected units. In addition, they manufacture an unmatched selection of drift eliminators, fills, and spray nozzles.
Benefits of Evapco Cooling Towers
Evapco cooling tower parts are engineered to fit, reducing installation costs. Even more, Evapco cooling towers operate with the company's Global Sustainability Directive in mind, reducing emissions and saving water.
Areas
The company's headquarters are located in Taneytown, Maryland. Evapco cooling tower service operates through 22 facilities located throughout 10 countries. It has facilities across the United States, including Bridgewater, New Jersey.
Start Protecting Your Investment Today!
To learn more about our cooling tower installation, maintenance or repair services or Marley, BAC, or Evapco codling towers, give us call at 908-654-8754 or email us and put our 25 years of cooling tower success to work on your tower.